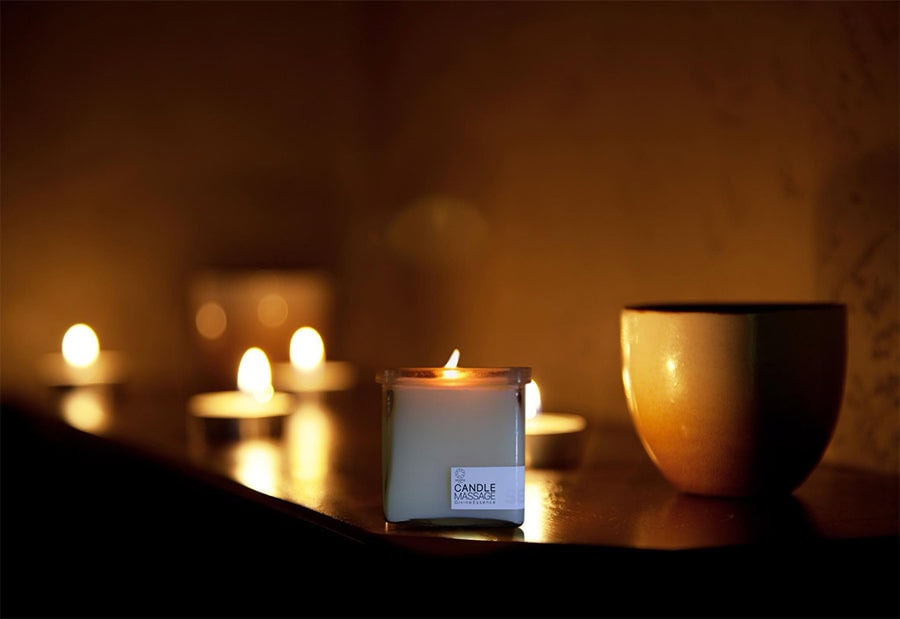 Divine Essence
Ariadne Massage Candles are handmade in Greece using superior skin nourishing ingredients. When lit, the Divine Essence massage candle melts into a warm sumptuous massage oil. This warm oil of natural butters can then be drizzled over the skin for a wonderful massage treatment to melt away tension and delicately nourish skin. The Candle Massage can be used not only as a warm massage oil, but can also be used on cuticles, elbows, feet, or dry skin anywhere. You can even use it unmelted as a body balm.
---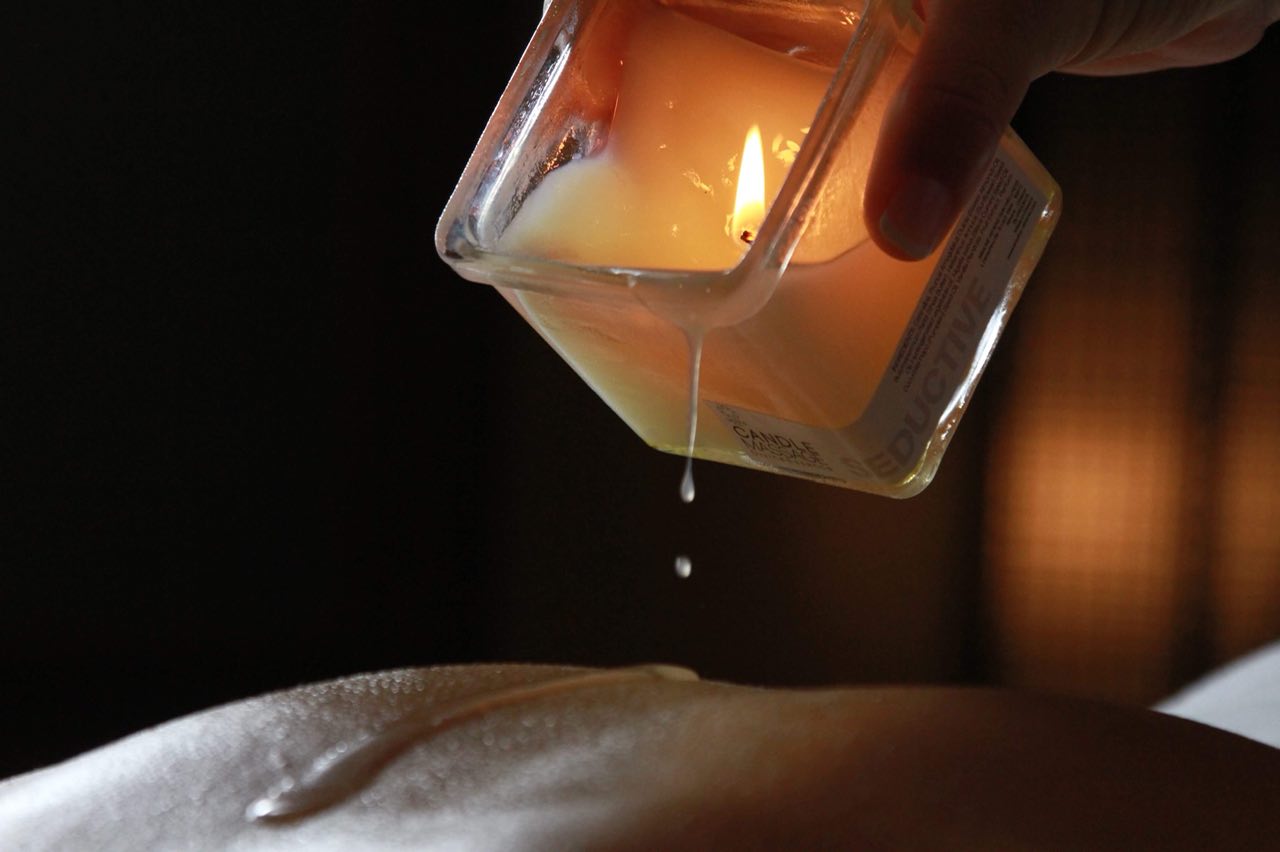 The Ritual
Set the scene for your massage by lighting the candle and letting the aroma fill the room. It takes between 10-15 minutes for the candle to melt enough for you to start your massage.
Once liquified, the candle will transform into a slowly absorbing oil that nourishes and hydrates the skin. Drizzle a small amount of the warm, moisturizing oil onto your partner's body. The massage oil will only be slightly warmer than skin temperature.