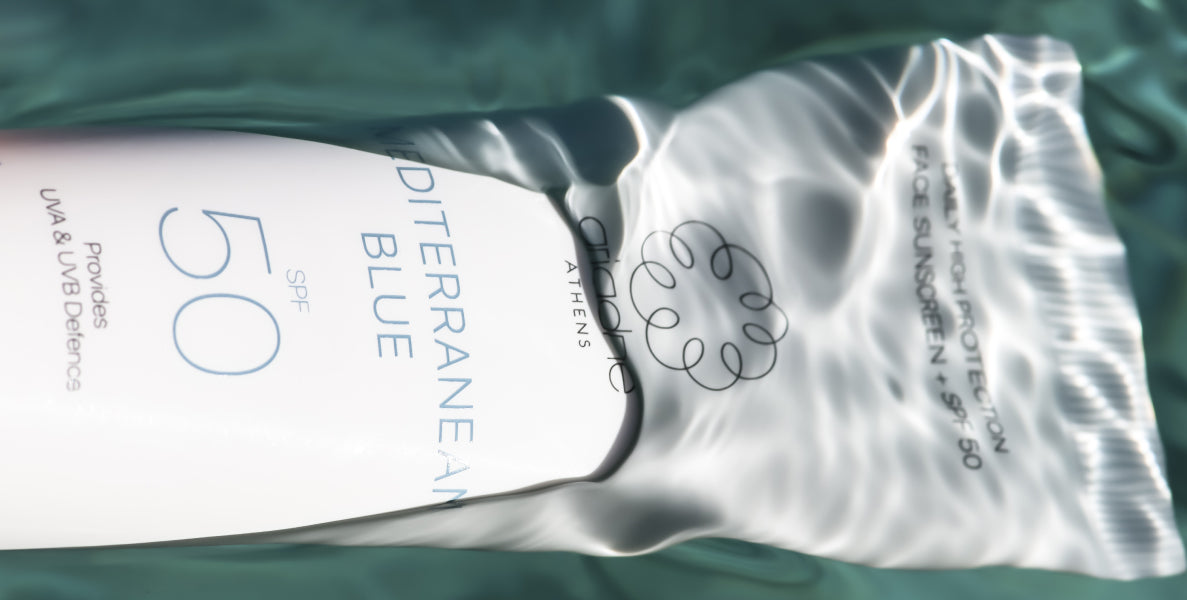 Under My Skin
Plant‐based active photoprotectants
Our exceptionally fresh sun screen is vegan, eco-friendly and reef safe. It is a powerpack of skincaring minerals and organic antioxidant botanicals for unique protection for face and body. Free from silicone and other synthetic additives that may cause issues, it will allow your skin to breathe and nourish it at the same time. Tested and proven broad spectrum UVA and UVB, plus powerful antioxidants to scavenge free radicals and counteract the damaging effects of the sun.
---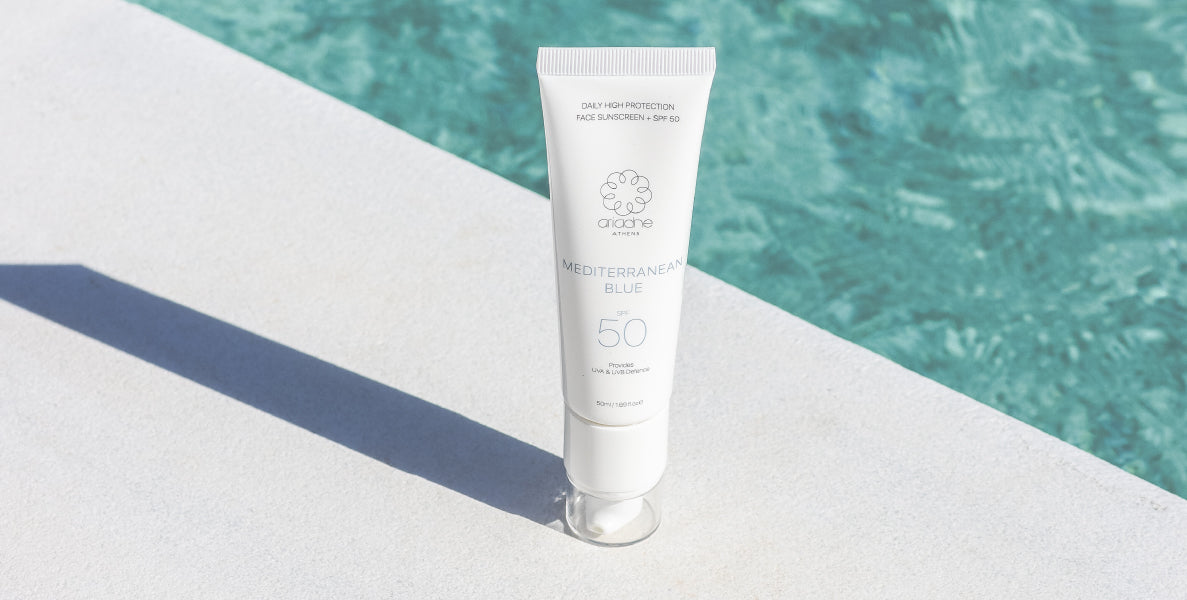 Σταφύλι, Υαλουρονικό οξύ και Βιταμίνες C + E
Αυτός ο ισχυρός συνδυασμός αυτών των ενεργών συστατικών, ποστατεύει, ενυδατώνει και θρέφει το δέρμα. Αυτή η φόρμουλα, περιέχει 2 μορφές βιταμίνης C και υαλουρονικό οξύ και ως αποτέλεσμα φωτίζει και ενυδατώνει ορατά την επιδερμίδα, ενώ παράλληλα την προστατεύει από τον ήλιο. Επιπλέον, το εκχύλισμα σταφυλιού είναι πλούσιο σε αντιοξειδωτικά που ενισχύουν και βελτιώνουν την ελαστικότητα του δέρματος, προσφέροντας πολλαπλά αντιγηραντικά ωφέλη.

---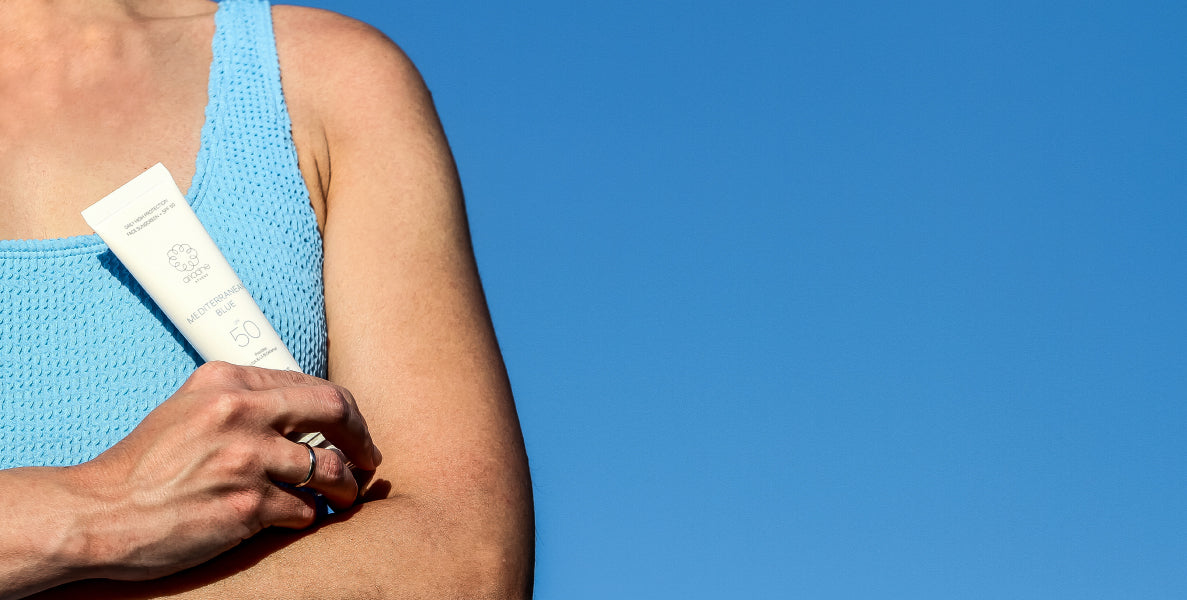 The Ritual
Apply 15 to 30 minutes before going out in the sun, to be absorbed. Refresh shortly after leaving to make sure you are wearing an adequate mattress.