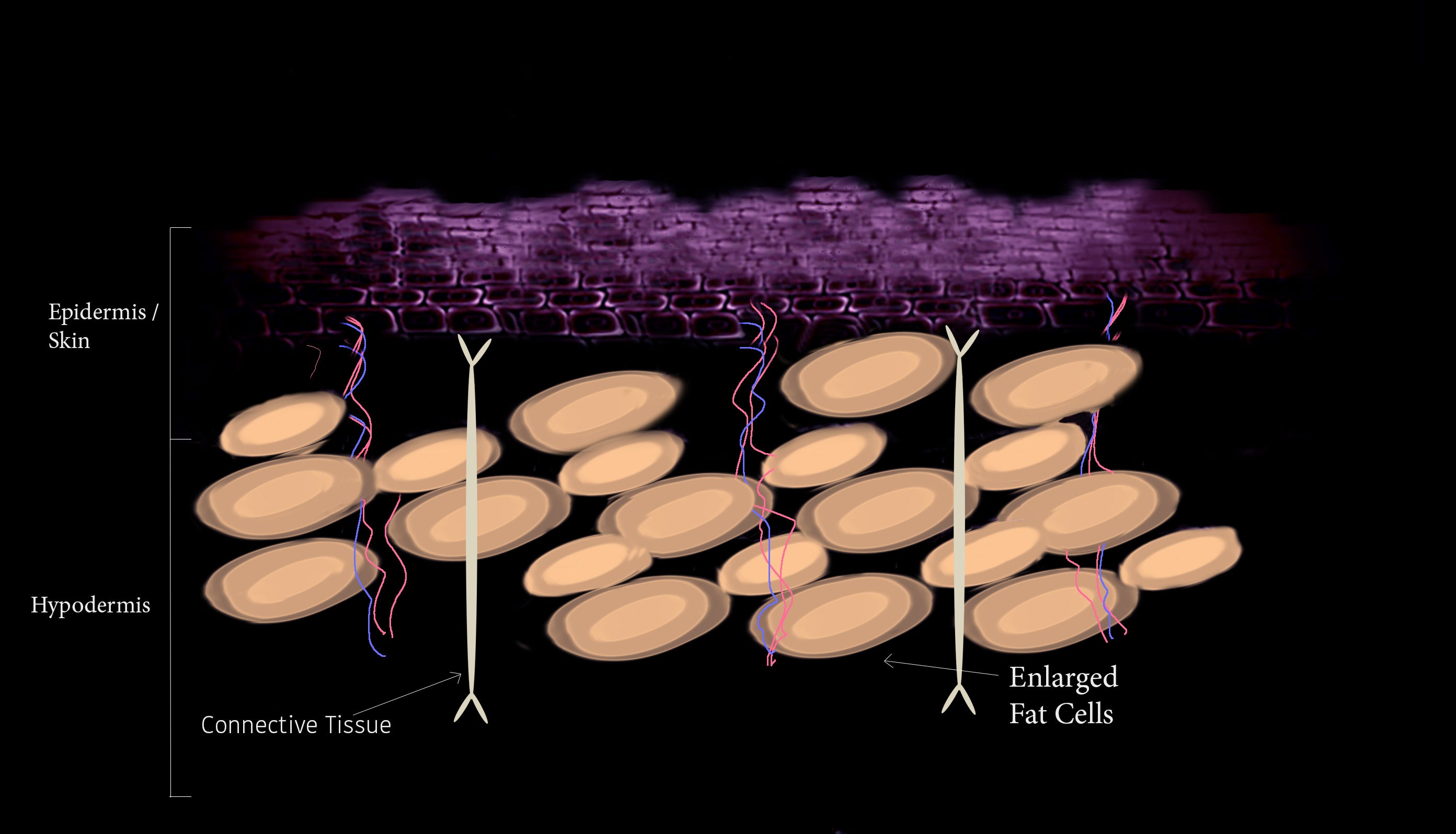 Under My Skin
How is cellulite formed?
Cellulite is located in the subcutaneous layer of the skin, a thin layer of fat which helps to keep the body warm. The lymphatic system is responsible for removing toxins and excess water from said skin layer, while the blood system carries required nutrients to it. When lymph and blood circulation decreases, two things happen:
READ MORE

Decreased lymph circulation means that the fluids which should be carried away as waste are trapped and bind with the collagen fibers creating lumps.
Decreased blood circulation means less nutrients, which weakens the connective tissue which in turn make the aforementioned lumps become visible, aka cellulite.

Conclusion is that lymphatic circulation and blood circulation is of paramount importance in the fight against cellulite in order to expel toxins and keep tissue strong and healthy. Poor circulation is cited time and again as a causative factor, which is why massaging with essential oils is an effective remedy for cellulite. This powerful combination increases circulation and helps with the elimination of toxins by unblocking lymphatic congestion while massage helps break up fatty deposits.
---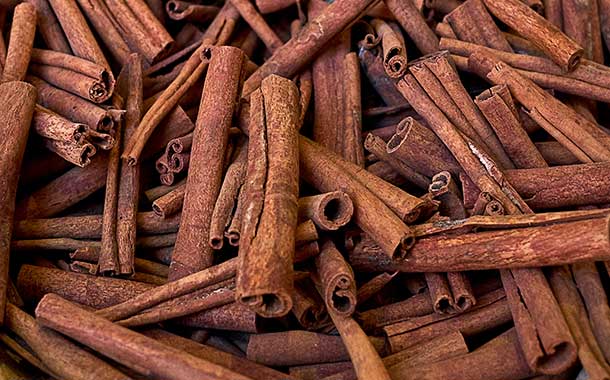 Cinnamon
The queen of spices
The story of the inner bark of the evergreen tree called cinnamon (Cinnamomum), extends to antiquity, where it was considered to be more precious than gold and to that end, was used as currency. The herb has been famous for its medicinal properties throughout the centuries. The amazing effect of this spice stems from its rich concentration of antioxidants and other beneficial substances.
---
The Ritual
Daily massage onto clean skin for a few minutes, focusing on problem areas. For external use only.