Under My Skin
Your daily boost for healthy skin
Vit. C protects the skin from oxidative stress by sequentially donating electrons to neutralize the free radicals. Vit. C is essential for collagen biosynthesis. It has been proposed that Vit. C influences quantitative collagen synthesis in addition to stimulating qualitative changes in the collagen molecule. Vit. C also directly activates the transcription of collagen synthesis and stabilizes procollagen mRNA, thereby regulating collagen synthesis.
READ MORE

Vit. C falls into the latter category of depigmenting agents. Vit. C interacts with copper ions at the tyrosinase-active site and inhibits action of the enzyme tyrosinase, thereby decreasing the melanin formation. Finally, Vit. C has a potential anti-inflammatory activity and can be used in conditions like acne vulgaris and rosacea. It can promote wound healing and prevent post-inflammatory hyperpigmentation.
---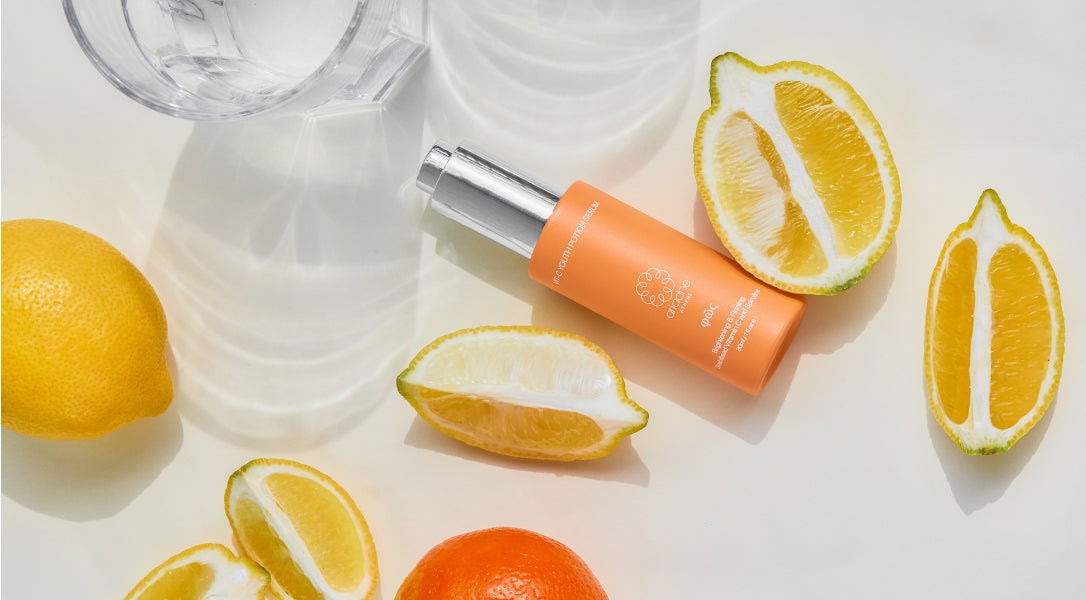 Stabilised Vitamin C
Sodium ascorbyl phosphate (SAP, for short) is a stable, water-soluble form of vitamin C made from combining ascorbic acid with a phosphate and a salt, compounds which work with enzymes in skin to cleave (split) the ingredient and release pure ascorbic acid, which is the most researched form of vitamin C. While the more intense forms of vitamin C can be notoriously irritating, sodium ascorbyl phosphate is a great option for those who can't tolerate it. But still is a potent active that neutralizes skin-damaging free radicals, boosts collagen production, evens skin tone, and has antimicrobial benefits. More stable than the pure vitamin C, sodium ascorbyl phosphate functions as an antioxidant on and within skin. In our formula we use it in higher amounts, in order to be effective for brightening a dull skin tone, smoothing wrinkles, visibly firming skin, and reducing discolorations.
---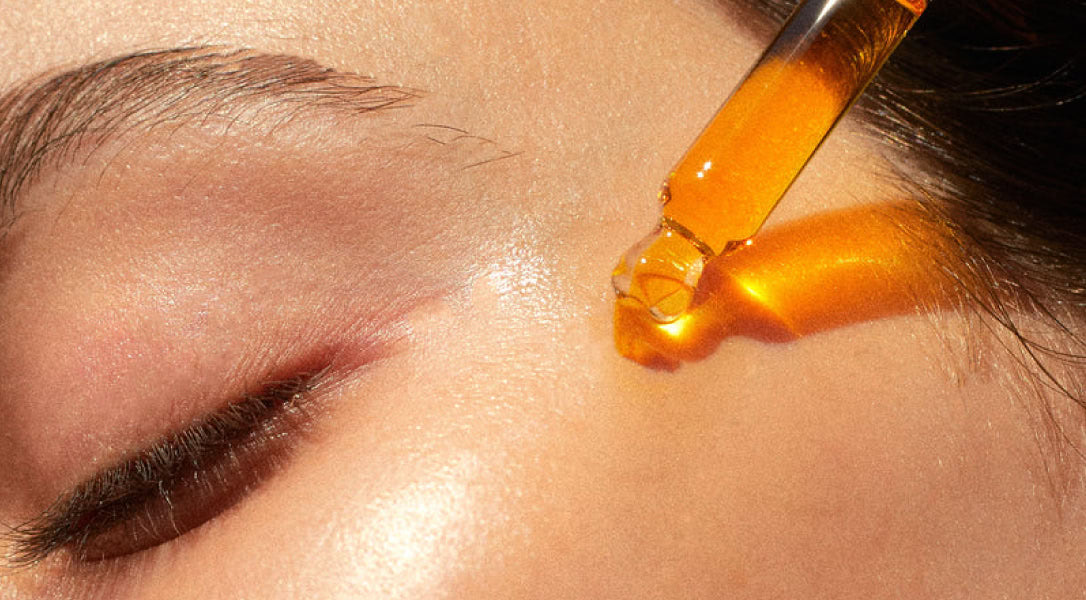 The Ritual
Day and night gently massage a few drops on face and neck after cleansing. Suitable for all skin types. For external use only.