Under My Skin
An extremely gentle, eco-friendly foaming cleanser made by the fermentation of corn sugar and coconut
This natural surfactant is derived from the dried pulp of coconut fruit and sugar, which are renewable materials. This gentle cleanser is one of the mildest surfactants, and has excellent cleansing properties making it suitable for the most sensitive skins. Natural surfactants from Coconut create the perfect balance of mildness, effective cleansing and skin nourishment. Maintains skin balance without dryness.
---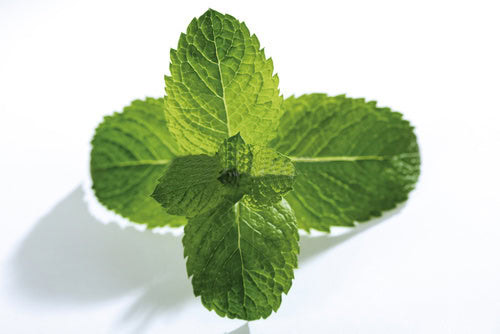 Mentha Spicata
In Greek mythology, Minthe (also Menthe, Mintha or Mentha) was a naiad associated with the river Cocytus. She was dazzled by Hades' golden chariot and was about to seduce him had Queen Persephone not intervened and metamorphosed Minthe into the pungently sweet-smelling mint plant, which some call hedyosmum.
---
The Ritual
Gently massage the cleanse onto your face and eyes using circular motions, then rinse thoroughly with lukewarm water and pat dry. For external use only.